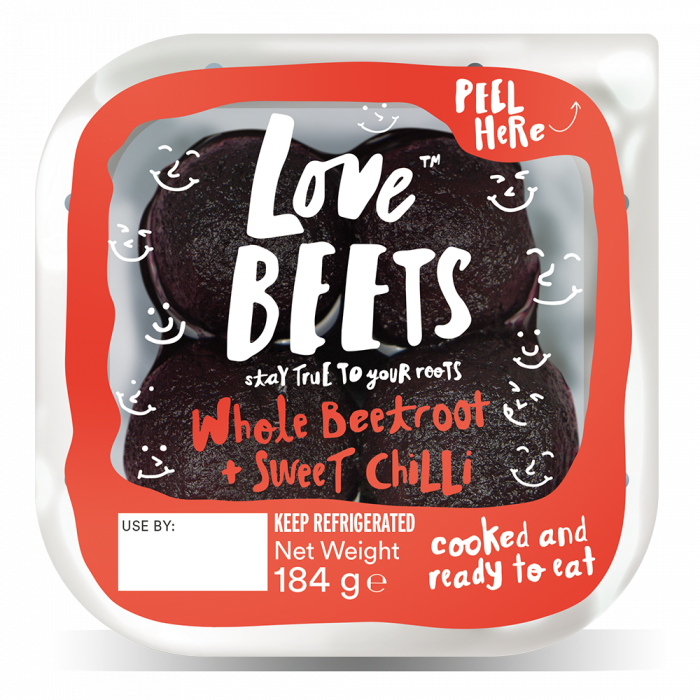 SWEET CHILLI

A fan favorite, these baby beets have a sweet and spicy chili kick, but won't destroy your taste buds!

Our marinated baby beets are harvested young for a sweeter taste, and then cooked until tender in our specially curated marinades. All of our marinated baby beets are all-natural, use no artificial colors or preservatives and most are gluten-free. Always ready-to-eat, our beets are no mess, no fuss — just delicious beets!
Ingredients: Beets, Sweetfire Marinade (White Wine Vinegar, Sugar, Salt & Natural Flavoring [Chili Extract, Extra Virgin Olive Oil]).
Net Weight: 6.5oz.