WE'RE DEFYING ALL PREVIOUS NOTIONS OF BEETS
WITH OUR UPBEAT, FUN, & TASTY BEET PRODUCTS!
INFUSED BABY BEETS
NO MESS, NO FUSS – JUST DELICIOUS BEETS!
Our infused baby beets are harvested young for a sweeter taste and then steam cooked until tender in our specially curated marinades. All of our infused baby beets are bursting with flavour, use no artificial colours or preservatives.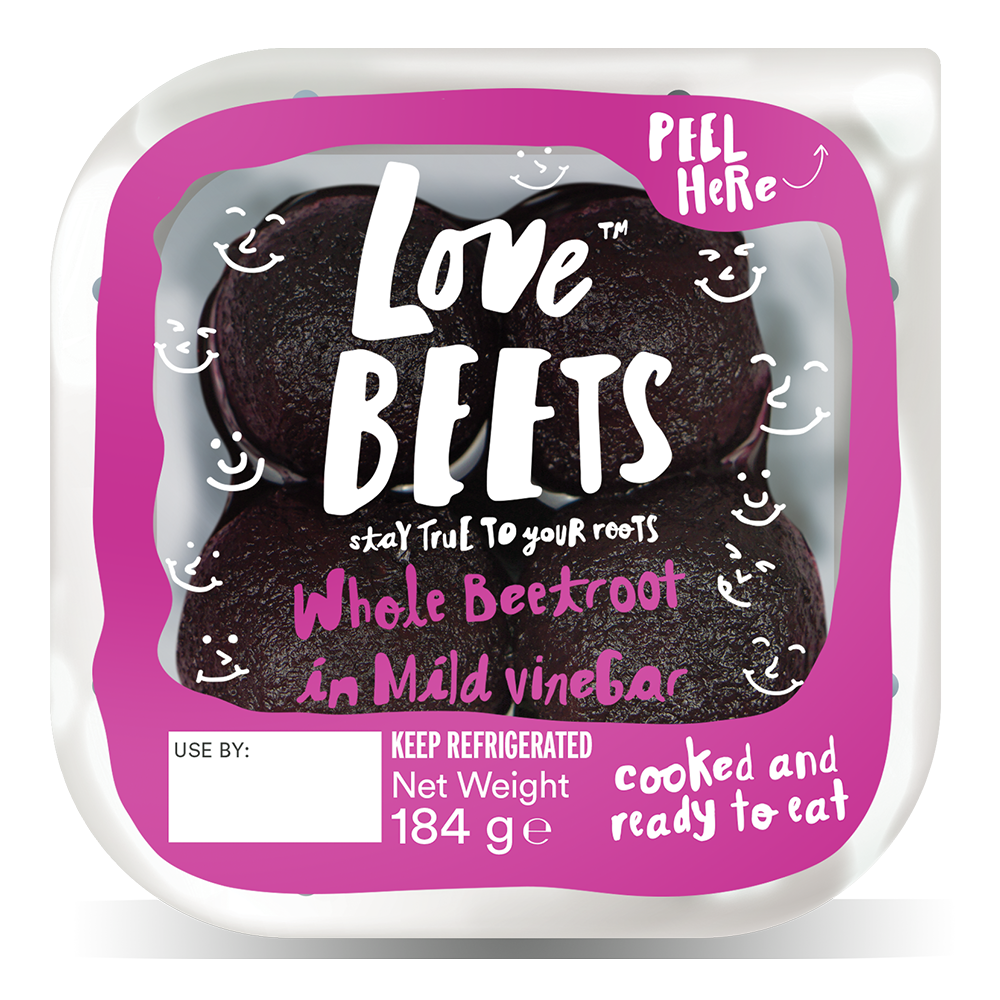 MILD VINEGAR
Our pioneer product, these beets are cooked in a mild white-wine vinegar flavour for a sweet and tasty experience. Delicious on their own, as a side or as a splash of colour to your favourite dish.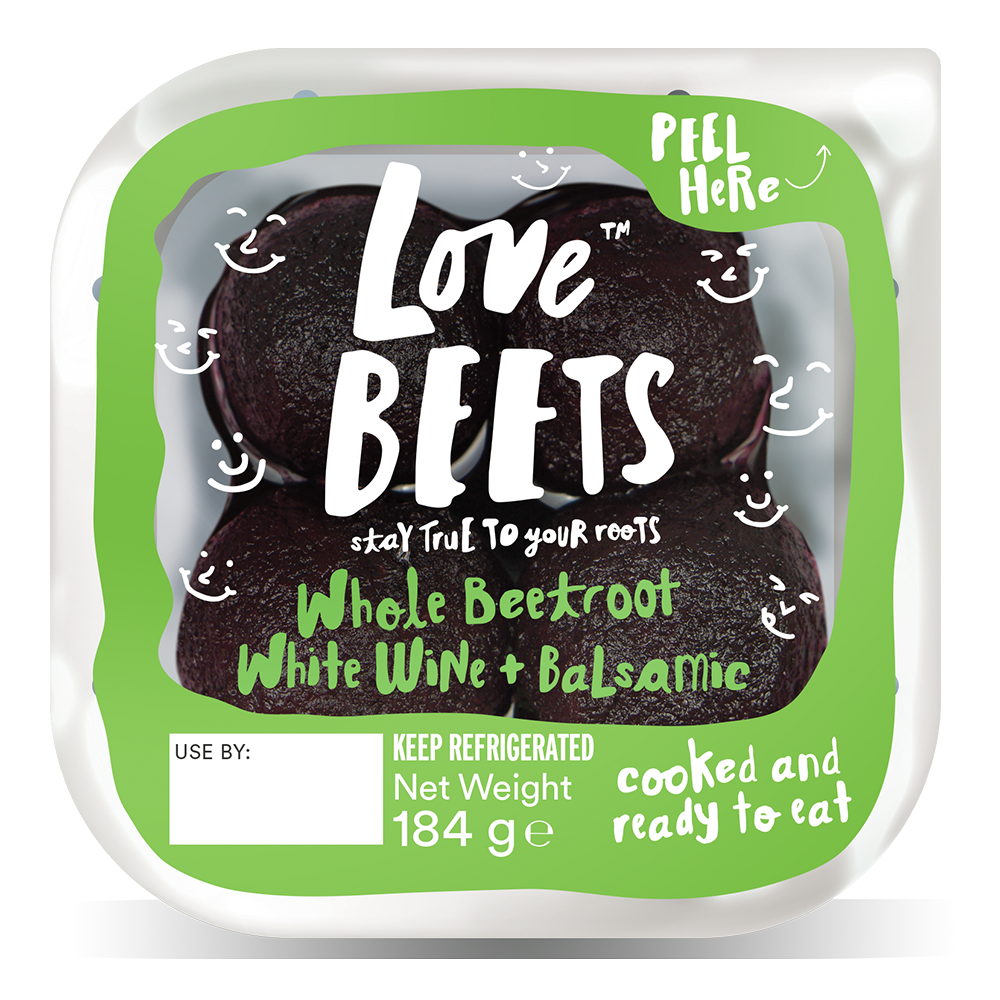 WHITE WINE & BALSAMIC
Simple, sweet and satisfying – these baby beets offer a modern twist on a traditional flavour.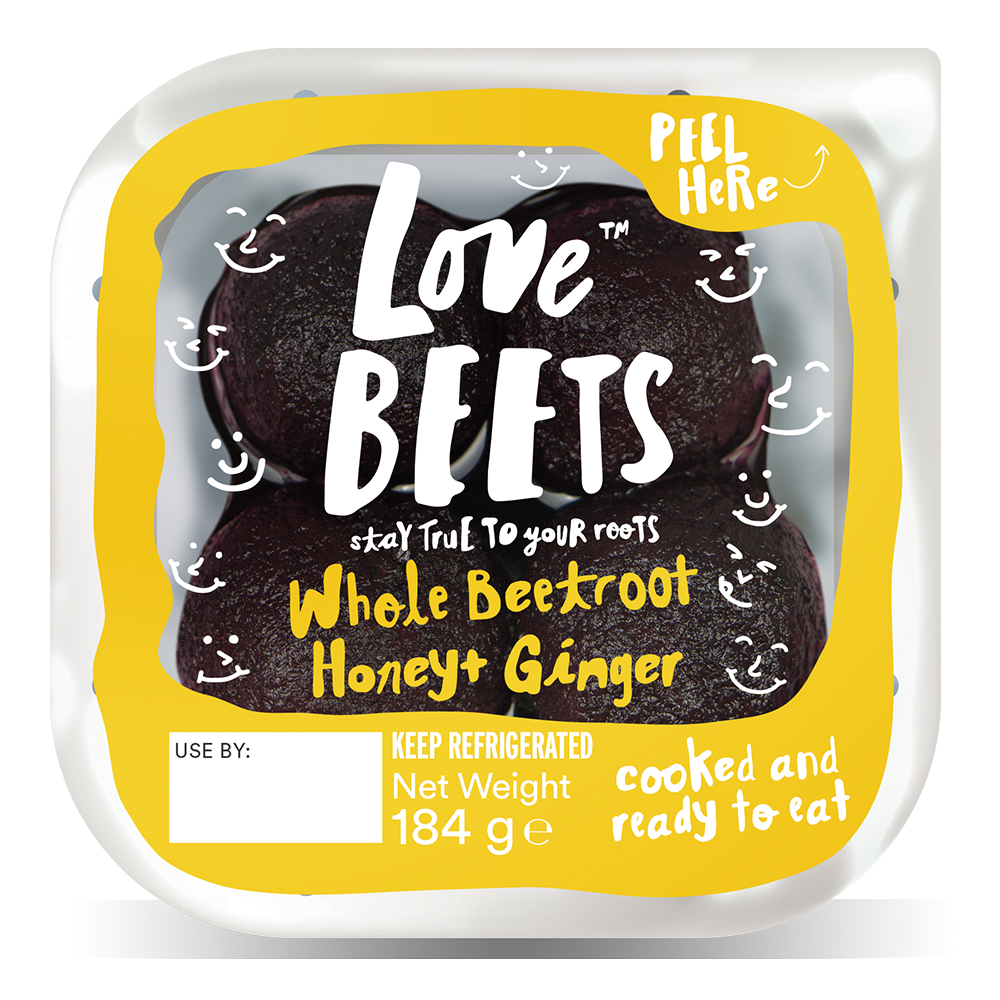 HONEY & GINGER
Sweet and tangy, these baby beets are infused with sweet orange blossom honey and soothing ginger. Try as a snack or sliced over your favourite salad.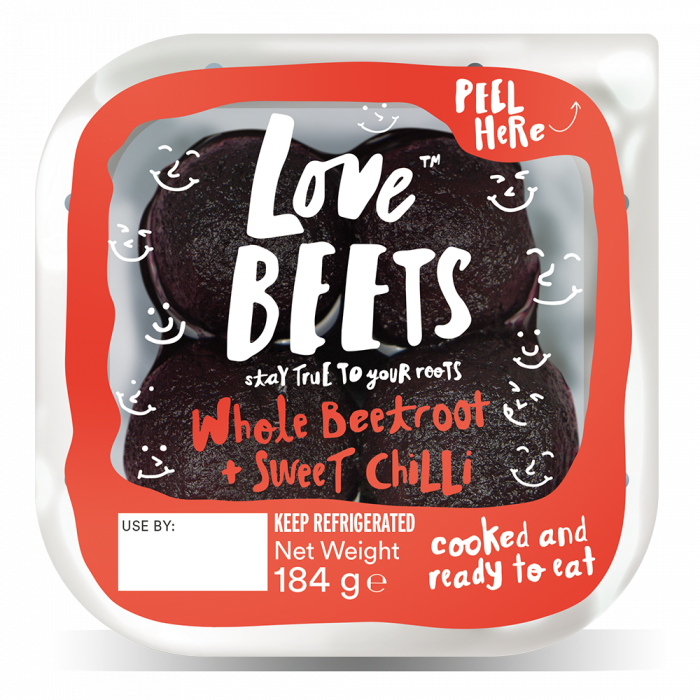 SWEET CHILLI
A fan favourite, these baby beets have a sweet and spicy chilli kick, but won't destroy your taste buds! The more you eat, the more they burst with flavour. Enjoy!
COOKED BEETS
Our cooked beets are vacuum-packed and steam cooked to maintain their freshness. With absolutely nothing added, these beets give you the taste and convenience of cooked beets, without the work.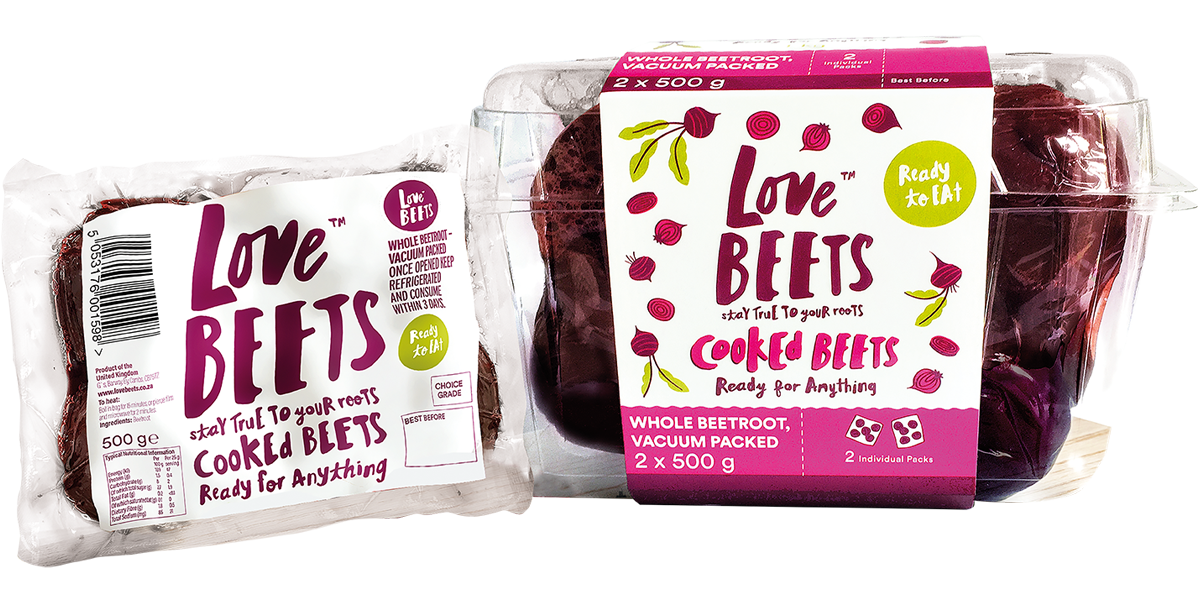 COOKED BEETS
Steam cooked and ready for anything, this extremely versatile beet product can be enjoyed hot or cold in a variety of dishes, from sandwiches to salads, and even desserts, smoothies and juices!
PICKLED BEETS
Steam cooked and packed full of flavour, our infused pickled beets defy the notion of boring beets with a delicious twist on a beet lovers favourite.
ADD A SPLASH OF FUN TO ANY DISH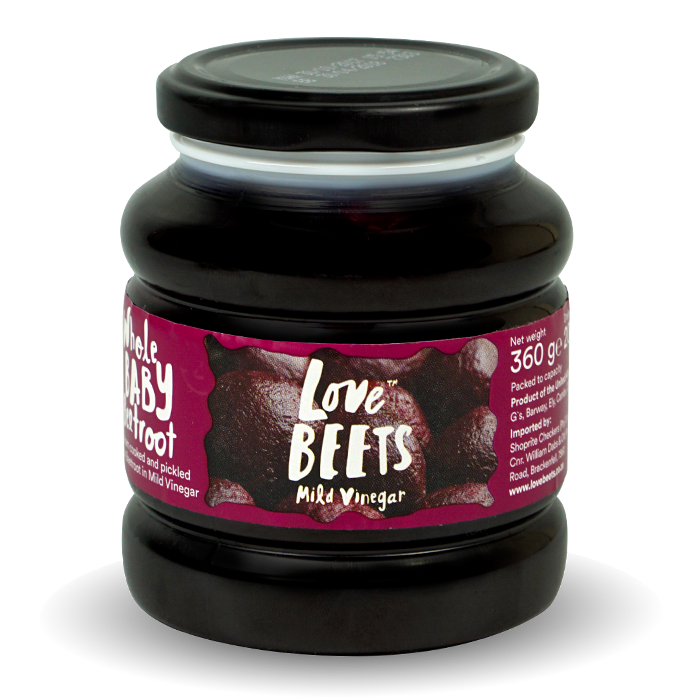 Whole Baby Beets in Mild Vinegar
Steam cooked and pickled Baby Beetroot in Mild Vinegar.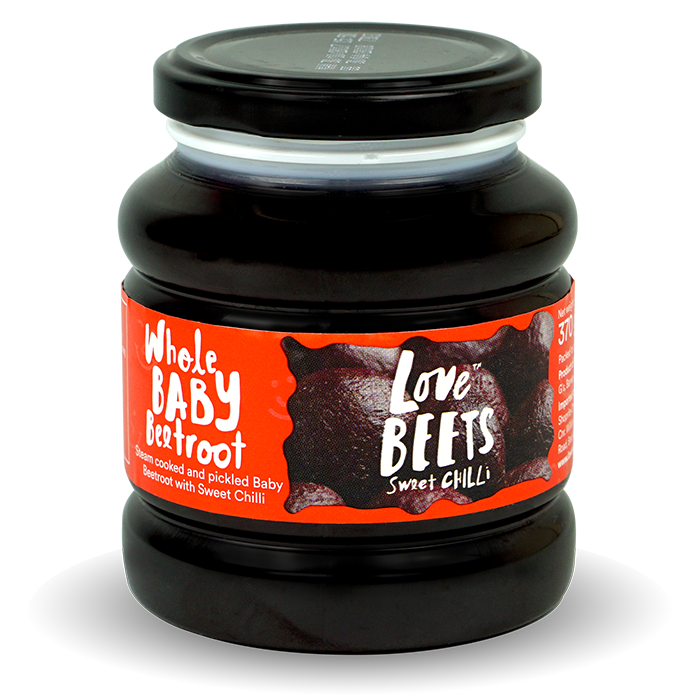 Whole Baby Beets in Sweet Chilli
Steam cooked and pickled Baby Beetroot with Sweet Chilli.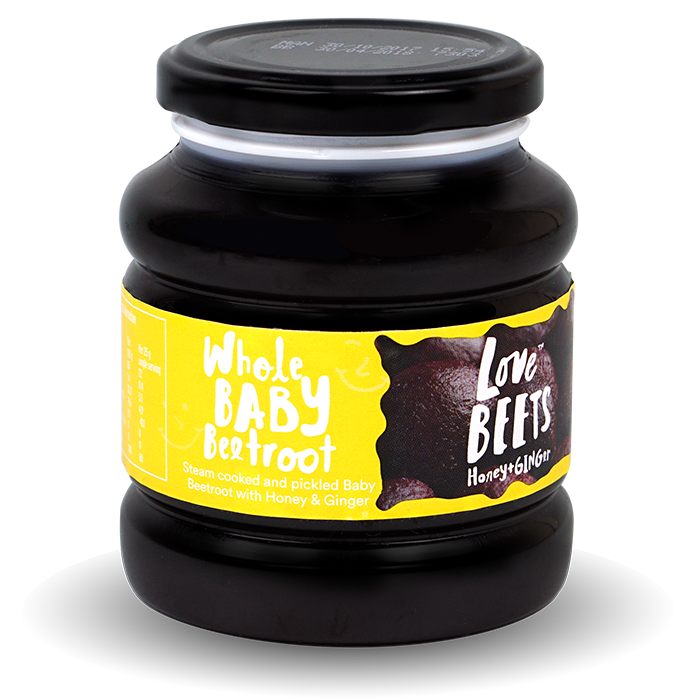 Whole Baby Beets with Ginger & Honey
Steam cooked and pickled Baby Beetroot with Honey & Ginger.
TWIN PACK
Our new Twin Pack combines our fan favourite Mild Vinegar beets with our new and extremely tasty Spicy flavour of infused baby beets. This fantastic combination pack of beets are pre-cooked, ready to eat and ready for anything. Add them to any of your favourite dishes for an exciting beetroot twist!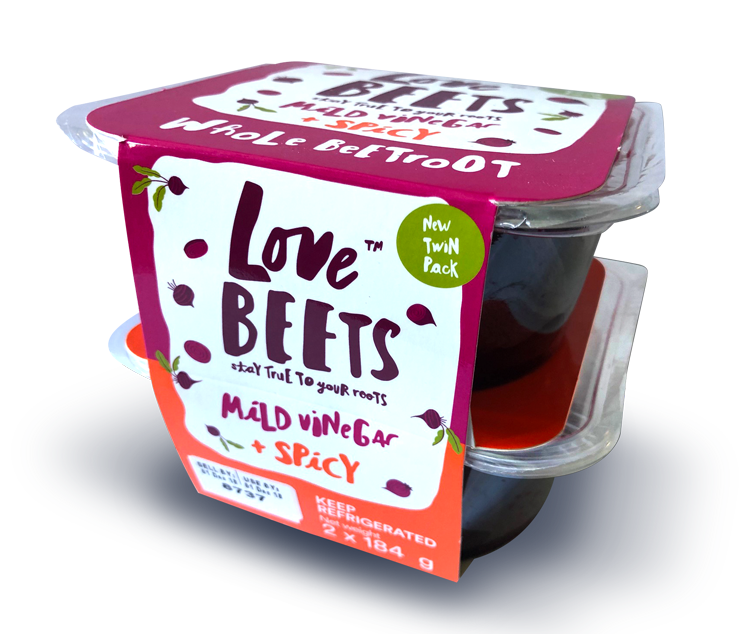 WHERE TO BUY
You'll find Love Beets stocked in selected retailers across South Africa